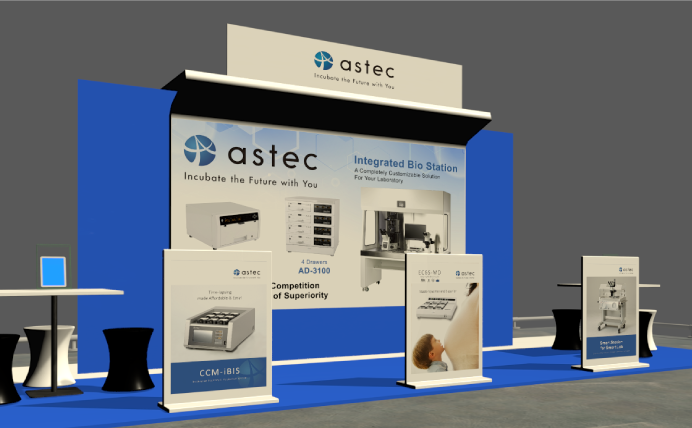 Explore Astec's Virtual Exhibits at ESHRE 2020!
Astec is excited to participate in the virtual ESHRE 36th annual meeting, taking place from July 5 to 8, 2020.
Please visit our Virtual Exhibits to learn about our precision crafted incubators and laboratory equipment and how they can help improve the performance of your lab. Click on the following links to see both of our Virtual Exhibits:
While you are visiting our virtual booth, be sure to click on the "Drop Your Contact Card" button to leave your contact details and receive a special ESHRE promotion by email!
We look forward to seeing you at the Virtual ESHRE 2020!